$
19.99
The lotus features a beautiful yet practical sweeping top edge that's low at the front for maximum torso movement and high at the back to avoid the *ahem* back fat rolls that can occur around the top edge! The Lotus also boasts a tummy area that tucks under rather than jutting out at the bottom (as so many designs do if you don't have washboard abs to begin with ?).
Great for curvier figures, it will also be available in two larger sizes! (As requested by many of my fabulously curvy customers). Catering for up to a 42″ natural waist! Scroll down for sizing.
Downloadable Pattern & Booklet – Instant Access!
This corset pattern is sized by waist measurement i.e. corset size 26" means the waist measures 26 inches on the finished corset (when the corset is completely closed).
This pattern is designed however, to be worn with a 2" lacing gap at the back. So the measurements below include this gap. Simply compare them to your own body measurements.
The recommended natural waist size is highlighted in green. This is the most important measurement to look at when picking your size. Measure your waist about an inch to an inch and a half above your belly button where your silhouette naturally dips in when looking in the mirror.
Corset Pattern Sizing Chart
About My Printable Corset Patterns
The corset sewing patterns on this website are my own creations so you won't find them anywhere else, they're born of the growing need by the modern corset maker for more fashionable, sexy, contemporary pattern styles.
I have designed them to print straight off a home printer. This corset pattern is downloadable so you will get a download link after purchasing and be able to save it to your computer and print it instantly!
Each PDF pattern comes with my Corset Making Quick Reference Booklet which tells you exactly how to make a corset (this is non-pattern specific) and a pattern specific booklet that includes a guide to picking the correct size, an explanation of the pattern, and detailed instructions with pictures of any unique aspects of the pattern not covered in the Corset Making Booklet.
***Please check out my Express Corset Making Video Course for an in-depth corset making video course.***
What You Can Use My Patterns For
Copyright for all patterns belongs to Miss Sapsford (that's me) and they can be used for anything including making corsets to sell professionally. However – giving away or selling the actual patterns, altered or otherwise, is prohibited. If you'd like to sell my products I'd love to have you as an Affiliate!
Contents
You get all of this for just $19.99! –
Corset Pattern PDF
Illustrated Pattern Booklet PDF
The Corset Making Quick Reference Booklet PDF
– And with my Money Back Guarantee you have nothing to lose! 
 So try it right now with no risk
Any problems just email corsettraining'at'gmail.com for a prompt response.
My Money-Back-Guarantee Promise
All my downloadable products come with a complete money back guarantee. If you don't like them for any reason then you don't pay for them. Just email me at corsettraining'at'gmail.com with your purchase details or hit reply on your purchase confirmation email and let me know you'd like a refund. It's that simple.
Why? Because I make my patterns and products for the enjoyment of others, I love hearing about & seeing the beautiful creations my students and customers make. The idea that someone would buy something from me and be unhappy with it doesn't sit well with me. So don't hesitate to email and let me know if that's the case! And don't forget to send me photos of everything you make too 🙂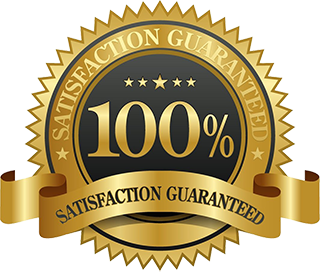 Have You Grabbed Your FREE Corset Belt Pattern?
Add the FREE Reversible Corset Belt Sewing Pattern to your cart.  
No charge 😉