The Pandora Bustle Pattern
$14.99 

$
12.75
This is a very special bustle as it has two parts; the Bustle Pad which gives it structure and can be worn under period costumes on its own, and the interchangeable Outer Ruffle Cover, which turns the bustle into a contemporary outer-wear garment and means you can have different ruffles for different outfits! A great addition to a burlesque outfit, the Pandora Bustle should be easy to put together for any skill level of corset maker.
This bustle also has eyelets instead of fixed ties, so when you wear it with a corset you can use the corset laces to tie it on at the waist (or alternatively use a length of ribbon). This also means different colour laces/ribbon can be used to match your ruffle covers and outfits.
Downloadable Pattern & Booklet – Instant Access!
About My Printable Corset Patterns
This Is One Of My Older Style Patterns
***These patterns are in the process of being revamped to match the newer ones but until then you can grab them at discount – 15% OFF! So snap up a bargain as they'll be disappearing soon! Download and print off on your home printer.***
This pattern is my own creation so you won't find it anywhere else, it's born of the growing need by the modern corset maker for more fashionable, sexy, contemporary patterns.
It is designed to print straight off a home printer. It is downloadable so you will get a download link after purchasing and be able to save it to your computer and print it instantly!
This pattern comes with a booklet that includes an explanation of the pattern and complete instructions, with pictures, of the entire making process.
What You Can Use My Patterns For
Copyright for all patterns belongs to Miss Sapsford (that's me) and they can be used for anything including making corsets to sell professionally. However – giving away or selling the actual patterns, altered or otherwise, is prohibited. If you'd like to sell my products I'd love to have you as an Affiliate!
Contents
You get all of this for just $14.99 $12.75! –
Pattern jpegs for the bustle pad and the changeable ruffle cover
Illustrated Pattern Booklet
Full making instructions included
– And with my Money Back Guarantee you have nothing to lose! 
 So try it right now with no risk
Any problems just email corsettraining'at'gmail.com for a prompt response.
My Money-Back-Guarantee Promise
All my downloadable products come with a complete money back guarantee. If you don't like them for any reason then you don't pay for them. Just email me at corsettraining'at'gmail.com with your purchase details or hit reply on your purchase confirmation email and let me know you'd like a refund. It's that simple.
Why? Because I make my patterns and products for the enjoyment of others, I love hearing about & seeing the beautiful creations my students and customers make. The idea that someone would buy something from me and be unhappy with it doesn't sit well with me. So don't hesitate to email and let me know if that's the case! And don't forget to send me photos of everything you make too 🙂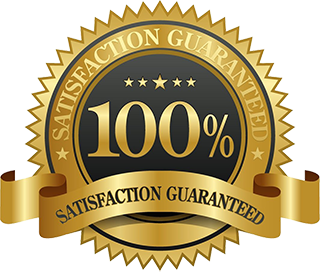 Have You Grabbed Your FREE Corset Belt Pattern?
Add the FREE Reversible Corset Belt Sewing Pattern to your cart.  
No charge 😉