À La Spirite Historical Corset Pattern
$14.99 

$
12.75
Gorgeous half bust corset with pushup effect, this flossed and heavily boned pattern is drafted straight from one of the romantic, original Parisian À La Spirite 1889 corsets and comes with detailed pictures of the original! Flossing diagrams make embroidering the bone channels simple for that striking couture look (and historical accuracy of course). Recreate the original or try the easy beginner's boning layout if you're less experienced. Great for improvers to intermediate corset makers.
Downloadable Pattern & Booklet – Instant Access!
About My Printable Corset Patterns
This Is One Of My Older Style Corset Patterns
***These patterns are in the process of being revamped to match the newer ones but until then you can grab them at discount – 15% OFF! So snap up a bargain as they'll be disappearing soon! Download and print off on your home printer in UK sizes 8 – 18 (US & EUR sizes included).***
The corset sewing patterns on this website are my own creations so you won't find them anywhere else, this Historical Pattern has been copied faithfully from an antique corset I purchased, patterned and photographed. It includes photos of the corset-detailing and instructions on how to recreate them if you desire a faithful replica for historical reenactments. Looks equally amazing in contemporary fabrics!
My patterns are designed to print straight off a home printer. This corset pattern is downloadable so you will get a download link after purchasing and be able to save it to your computer and print it instantly!
Each pattern comes with a booklet that includes an explanation of the pattern, a guide to picking the correct size, and instructions on customising to your body measurements (if you desire a couture fit). Each booklet also has full, detailed instructions, with pictures, on any unique aspects of the pattern not covered in regular corset making.
***My corset patterns now come with a Corset Making Quick Reference Booklet (the 'Making' section from the Corset Making Manual which is part of my video course). Please check out the full Express Corset Making Video Course for in-depth corset making instructions.***
What You Can Use My Patterns For
Copyright for all patterns belongs to Miss Sapsford (that's me) and they can be used for anything including making corsets to sell professionally. However – giving away or selling the actual patterns, altered or otherwise, is prohibited. If you'd like to sell my products I'd love to have you as an Affiliate!
Contents
You get all of this for just $14.99 $12.75! –
Corset Pattern jpegs in UK sizes 8 – 18 (US & EUR sizes included)
Illustrated Pattern Booklet
The Corset Making Quick Reference Booklet
– And with my Money Back Guarantee you have nothing to lose! 
 So try it right now with no risk
Any problems just email corsettraining'at'gmail.com for a prompt response.
My Money-Back-Guarantee Promise
All my downloadable products come with a complete money back guarantee. If you don't like them for any reason then you don't pay for them. Just email me at corsettraining'at'gmail.com with your purchase details or hit reply on your purchase confirmation email and let me know you'd like a refund. It's that simple.
Why? Because I make my patterns and products for the enjoyment of others, I love hearing about & seeing the beautiful creations my students and customers make. The idea that someone would buy something from me and be unhappy with it doesn't sit well with me. So don't hesitate to email and let me know if that's the case! And don't forget to send me photos of everything you make too 🙂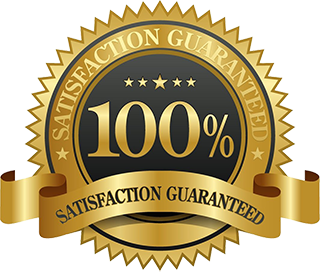 Have You Grabbed Your FREE Corset Belt Pattern?
Add the FREE Reversible Corset Belt Sewing Pattern to your cart.  
No charge 😉